ABC UK Grants
As well as participating in, supporting and encouraging research, we also actively fund research and projects to improve outcomes for patients.
ABC UK gives grants under two annual schemes:
ABC UK Improving Outcomes for Patients Programme
ABC UK Nursing Awards
---
In this highly unusual year, ABC UK has made the decision to focus our grant giving on the ABC UK Covid-19 Impact Fund - details below.
We have therefore decided to delay the launch of the next round of both IOPP and the ABC UK Nursing Awards. We usually open the application window in early November each year, however feedback from potential applicants has shown that the impact of Covid-19 on clinicians, nursing staff and researchers would make new project work difficult to start at this time. We will launch both grants programmes in 2021 as soon as circumstances permit.
---
ABC UK COVID-19 IMPACT FUND - NOW OPEN
Separate from our normal annual grants programme, and in response to the Covid-19 pandemic, ABC UK has set up a special fund which is now open for expressions of interest.
Background
Covid-19 has had a serious impact on everyone - but has significantly impacted those with cancer - whether just diagnosed, undergoing treatment or living with cancer.
ABC UK knows, both from patients themselves and from the health professionals treating them, that bladder cancer patients have been seriously affected by:
delays in diagnosis
delays in treatment
delays in surveillance testing and monitoring
changing treatments and treatment pathways
changing patient behaviour
Our recent survey demonstrates some of this impact and we shall be using follow up surveys to continue monitoring this situation. You can read our summary report from our survey here:Covid - 19 Survey Summary Results .pdf
Aim of the Fund
Action Bladder Cancer UK wants to help the NHS and research community respond to the continuing impact of Covid-19, for any future wave or crises, and to improve the treatment and experience of those with bladder cancer. We are also aware that there have been positive lessons learned about patient treatment pathways and processes resulting from the necessary changes made due to the pandemic. We want to help support the development of these benefits and lessons.
ABC UK has launched a modest fund to help achieve this and welcomes applications. The scope of this fund is deliberately broad to avoid limiting ideas. There is no application deadline and we shall keep this Fund open until we feel it is appropriate to close it.
Details and how to apply here:ABC UK COVID Impact Fund Guidelines.pdf
Please note this grant fund is aimed at work relating directly to bladder cancer patients - it is not intended that the fund will be used directly on Covid-19 services.

---
ABC UK IOPP (Improving Outcomes for Patients Programme) 2021
The ABC UK IOP programme is an annual small grants scheme, launched in November 2016, and is the only grants programme in the UK dedicated solely to bladder cancer. It is aimed at encouraging work to directly improve outcomes and patient experience for those with bladder cancer. The programme is designed to focus on small, innovative projects that can demonstrate clear outcomes and improve knowledge, enable change and have a direct impact on patient experience. There is little research investment in bladder cancer or improving outcomes for those with bladder cancer or their experience as a patient - and our aim with this programme is to actively encourage work which will have an impact and also act as a catalyst to encourage other projects.
The grants programme is open to a wide range of applicants - those in primary care, urologists, cancer specialists and researchers. Our view of what constitutes an eligible project is deliberately broad - for example, projects might be aimed at improving patient experience in a practical setting, improving early diagnosis in primary care, focus on improving or developing treatments, be a data led piece of research or a lab-based project.
We are delaying the launch of IOPP 2021 until a date to be confirmed in 2021 - the dates for applying will be announced.
If you would like to express interest in applying for an IOPP award or have any questions please contact us on info@actionbladdercanceruk.org
National Institute for Health Research (NIHR) non-commercial Partner
Action Bladder Cancer UK is a National Institute for Health Research (NIHR) non-commercial Partner. This means the studies that we fund may be eligible to access the NIHR Study Support Service which is provided by the NIHR Clinical Research Network. The NIHR Clinical Research Network can now support health and social care research taking place in non-NHS settings, such as studies running in care homes or hospices, or public health research taking place in schools and other community settings. Read the full policy: Eligibility Criteria for NIHR Clinical Research Network Support. In partnership with your local R&D office, we encourage you to involve your local NIHR Clinical Research Network team in discussions as early as possible when planning your study. This will enable you to fully benefit from the support available through the NIHR Study Support Service.
To find out more, please visit: www.nihr.ac.uk/funding-and-support/study-support-service/
If your study involves NHS sites in England you will need to apply for Health Research Authority Approval.
For guidance on submitting an application please visit:www.hra.nhs.uk/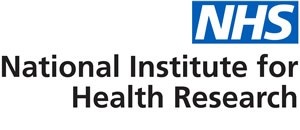 ---
ABC UK NURSING AWARDS 2021
We wish to acknowledge the great contribution made by specialist nurses to improving both patients' experiences and their treatment pathway. We also wish to encourage more nurses to participate in ABC UK's Grants Programme and to apply for grant funding. This category will give Awards to nurse-led projects and pieces of work - to encourage and fund small projects that will directly benefit bladder cancer patients.
We are interested in stand-alone projects which will demonstrate clear outcomes and improve knowledge, facilitate change, explore different approaches and, most importantly, directly improve outcomes for patients or the patient experience.
We have streamlined the application process for the Nursing Awards and applied different categories which will help you apply for an award.
Within the ABC UK Nursing Awards, applications for an Award may be made for different kinds of work. These are either for a new project or for a retrospective award.
We are delaying launch of the 2021 Nursing Awards until a date to be confirmed in 2021 - dates will be announced.
If you would like to express interest in applying for an Award or have any questions please contact us on info@actionbladdercanceruk.org
How we help you
Latest News / Events
ABC UK Film - BAUN 2020 17/11/2020
We made a short film for BAUN 2020 - meet some of our patient trustees and our patient support officers - learn more about ABC UK's work and hear our special, and heartfelt, message for nurses... Watch it on YouTube here: https://t.co/8uyED1qjP2?amp=1