ABC UK Education Programme: Nurses' Education Day 2022
06/10/2022
In September, Action Bladder Cancer UK launched our ABC UK Education Programme for health professionals with a Nurses' Education Day - which was a great success!
Held in Birmingham, the Nurses' Education Day was attended by nearly 100 Bladder Cancer Urology Nurses and Clinical Nurse Specialists from all over the UK. For nurses working in the bladder cancer field and those wishing to expand their knowledge, our expert presenters covered a range of topics from the latest research to a patient's experience. It was a great networking experience too!
The feedback was overwhelmingly positive and we are already planning future events which we'd love to see you at. It is important that our events reflect what you, as specialist nurses, want as learning opportunities and to help you in your work with bladder cancer patients so we would really value your input - please do email us with any topic suggestions for future ABC UK education events on info@actionbladdercanceruk.org
Here's what the nurses had to say:
"I would definitely recommend this to my colleagues. It exceeded my expectations."
"It made me think about my practice, service and development. I feel empowered to change."
"Excellent organisation of the event. Really helpful, fun to learn with other bladder cancer nurses."
This exciting new ABC UK programme will include a regular programme of events, networking, resources and regular ABC UK updates.
Contact us with any questions or to be added to our mailing list: info@actionbladdercanceruk.org
Your can order any of our free ABC UK Patient Information resources direct from our website.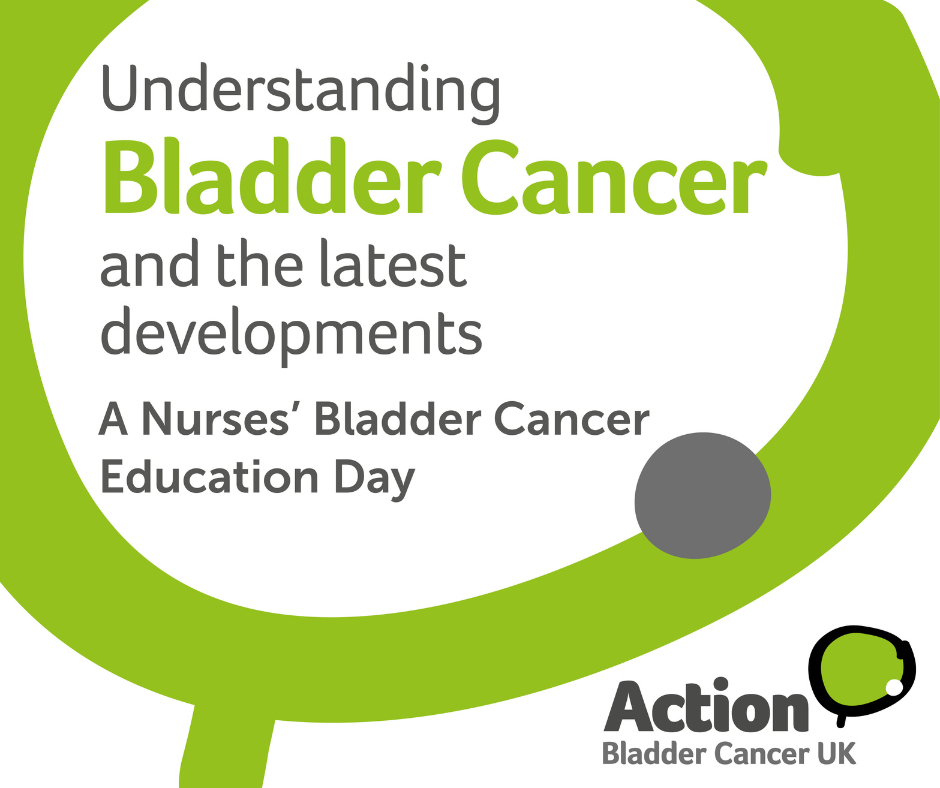 How we help you
Latest News / Events
Understanding Bladder Cancer: Nurses' Education Event: 08 September 2023 27/06/2023
Booking has now opened for the annual major ABC UK Nurses' Education Day. Friday 08 September in Birmingham Register for your place here: Understanding Bladder Cancer and the Latest Developments Tickets, Fri 8 Sep 2023 at 09:30 | Eventbrite Full programme here:...