Nurse Education
ABC UK launched our new Education Programme in September 2022 with a full day event for specialist urology and cancer nurses - a great success with almost 100 nurses attending, and this has followed with other events. The feedback from nurses attending our events has been amazing, and helps us design our programme. Education for health professionals is now a core programme of activity for ABC UK.
This annual ABC UK programme of events, resources and networking includes the major annual ABC UK Nurses' Education Event held each September and a supporting programme of other learning opportunities.
Please watch our website, and our social media, for further news for 2023 and 2024.
MAILING LIST: If you are a health professional and would like to be added to our mailing list for education events, please email info@actionbladdercanceruk.org with your contact details, including hospital and your role.
2023 EVENTS
ABC UK NURSE EDUCATION WEBINARS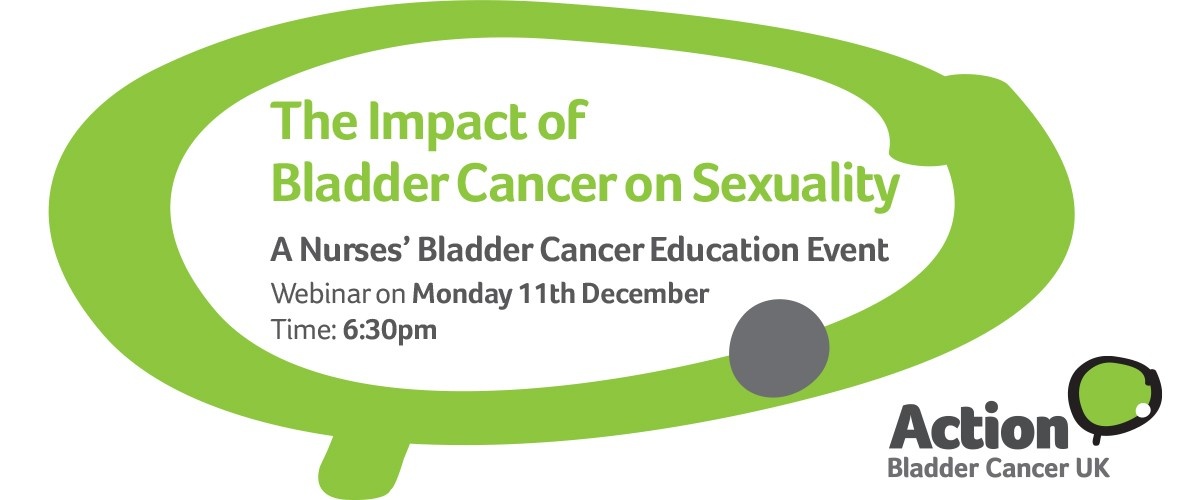 BOOKING NOW
Date: Monday 11 December 2023
Time: 6:30pm
Understanding the Impact of Bladder Cancer on Sexuality
The webinar will be presented by Dr Angela Wright who is a GP, Menopause Specialist and Clinical Sexologist. She has also specialised in Palliative Medicine and worked in hospice medicine for over a decade. She is particularly interested in improving sexual function and menopausal symptoms in women who have undergone cancer treatment.
We know problems with intimacy are the third commonest issue after cancer, but they are often the issues we talk about the least. This webinar will teach you how to use a biopsychosocial approach (a model of care that recognises social, psychological and environmental influences on health, as well as biological factors) to understand how bladder cancer can affect our patients' bodies, minds and relationships- and what we can do to support them.
There will be time for you to put questions to Dr Angela Wright at the end of the webinar.
You can book here: https://www.eventbrite.co.uk/e/712856160967?aff=oddtdtcreator
---
ABC UK ANNUAL NURSE EDUCATION DAY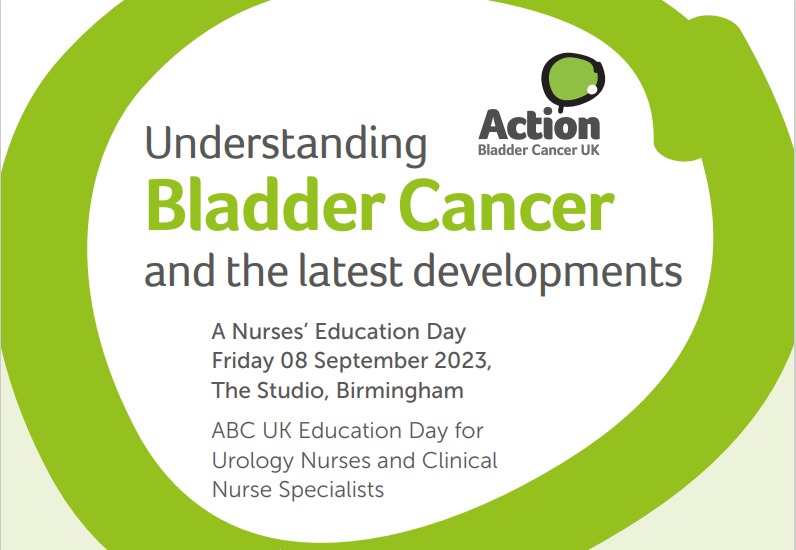 DATE: Friday 08 September 2023
WHERE: Central Birmingham
ABC UK's popular full day bladder cancer education event for urology and cancer nurses took place again in September in Central Birmingham. A great success and booked up very quickly. You can see the programme here for information. This event was endorsed by BAUN.
Programme: ABC UK_NURSES EDUCATION DAY PROGRAMME SEPTEMBER 2023.pdf
---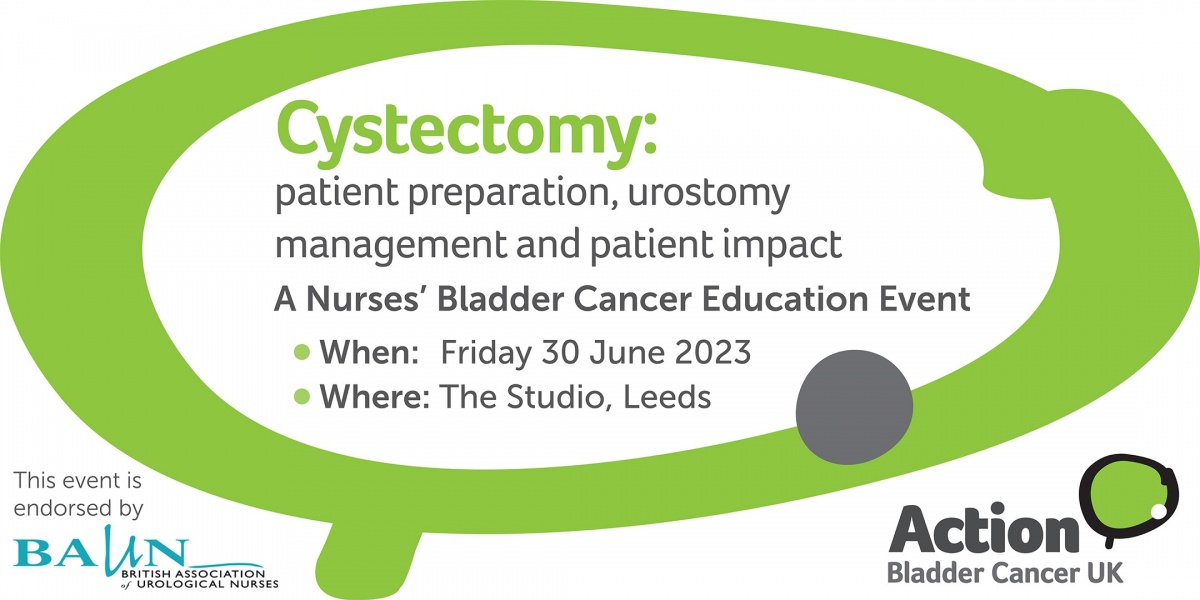 DATE: Friday 30 June 2023
WHERE: Leeds
This ABC UK Education Event aims to give nurses up-to-date information on cystectomy, how to prepare patients for bladder removal and urostomy, recovery, post-surgery management/managing an ileal conduit, psychosexual issues after surgery and also the patient viewpoint. Urology nurses and cancer nurses will also have the opportunity to network and share best practice. This ABC UK Education event was endorsed by BAUN
See full Programme here: ABCUK_NURSES EDUCATION EVENT 2pp JUNE 2023 web.pdf
How we help you
Latest News / Events
ABC UK Grants Programmes - OPEN for applications now 28/11/2023
2024 Funding Round Now Open ABC UK actively funds research and projects to improve outcomes for patients. We give grants under two annual schemes: ABC UK Improving Outcomes for Patients Programme ABC UK Nursing Grants Programme ...